THE LEGACY CONTINUES: BUGATTI EYEWEAR BY LARRY SANDS
Optical legend, createur Larry D. Sands is no stranger to hyper luxury. With a legacy spanning over 60 years of incredibly successful eyewear brands— ®Chrome Hearts, ®Matsuda, ®Kieselstein-Cord, ®Shamballa Eyewear, ®Paradis Collection, and the ®Optical Shop of Aspen dynasty. 
This industry vanguard shows absolutely no signs of slowing down, and at 84 years of age, his refusal to boundaries and desire to create is stronger than ever. "When I got the call from BUGATTI, I was a little surprised, but to be approached by the world's most powerful and luxurious auto manufacturer, to create their eyewear, was an honor."  
For over 110 years, BUGATTI has been at the pinnacle of the automotive industry, creating the most exclusive next-generation hyper sports cars. Following Ettore Bugatti's motto: "If comparable, it is no longer BUGATTI", the nine piece debut collection is just that— incomparable, capturing the rich essence of BUGATTI automobiles in a wearable form.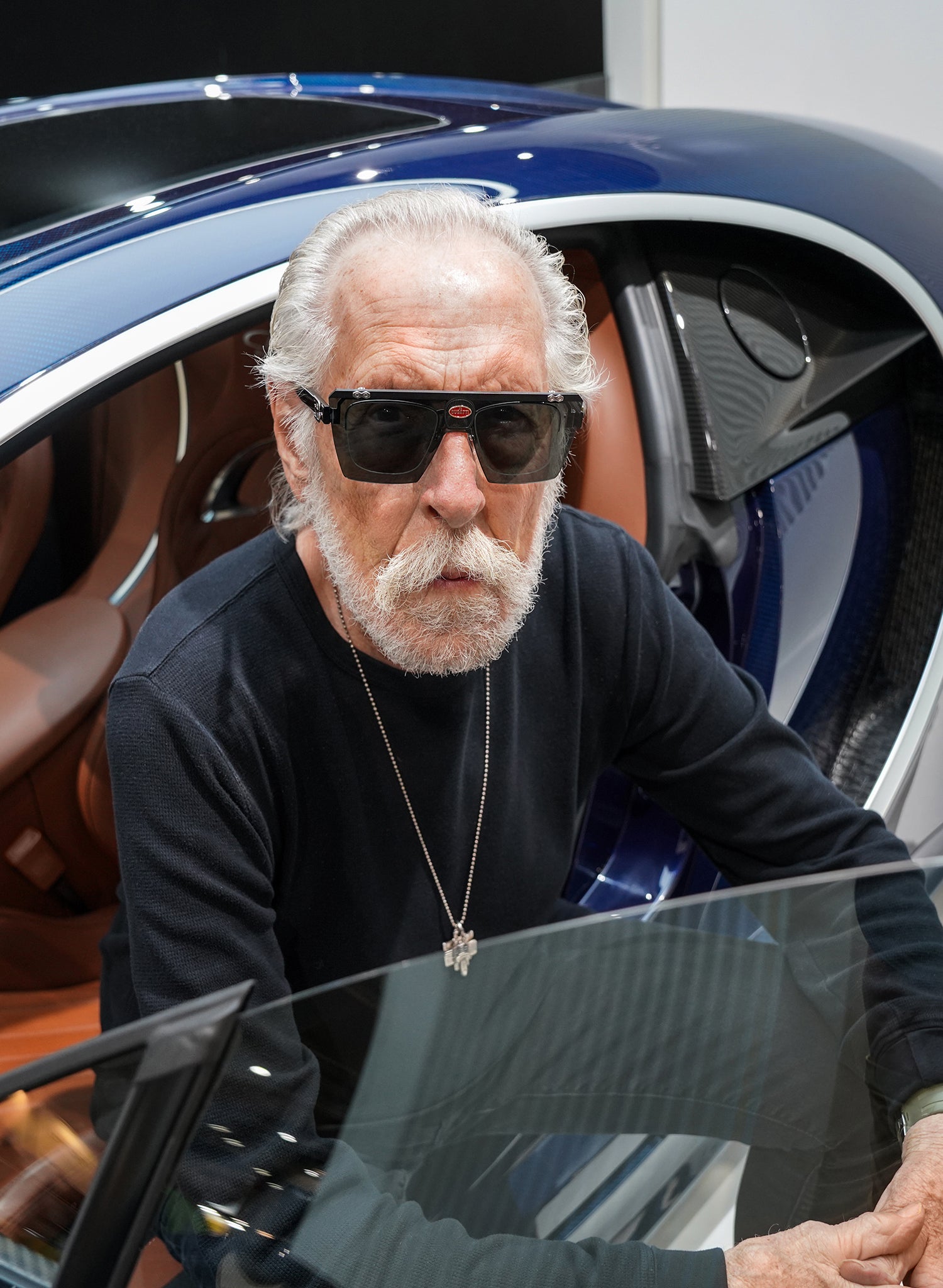 Spending over 2 full years in design and development, Sands uses materials and manufacturing techniques the eyewear industry has never seen before, with the goal to design a collection for those who are unafraid of the future. Each piece is meticulously crafted in Japan, from solid 925 sterling silver trim with genuine 18k gold and palladium. The most expensive materials in the world.  
Other industry-first techniques are used across the collection such as PVD, positive vapor deposition, a process in which a solid material is vaporized in a vacuum and deposited onto the surface of the eyewear. 
For the brand loyalists, details taken from BUGATTI's iconic design language are woven throughout the collection, capturing the feeling of the early brand from the 1930's and 40's with a unique modernization. The unmistakable red enamel macaron, a badge of honor ornamenting each vehicle, and even custom wirecore developed in sheets to mirror the intricate grill pattern from BUGATTI's horseshoe radiator. The BUGATTI Eyewear collection elegantly reinterprets the spirit and tones of the brand, forming an exquisite fusion of 'then' and 'now'.
SHOP THE COLLECTION